Selena Gomez is the Ambassador of Coach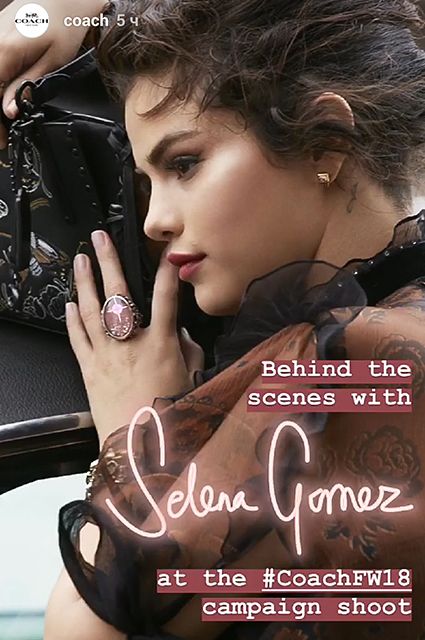 The other day Selena Gomez starred in a romantic photo shoot for the American brand Coach.
The first frames have already appeared on the page of the famous brand.
Gomez presented the autumn bags on the background of city landscapes. Selene managed to convey the tenderness and dreaminess of her image. It helped fashion designer Stephen Mayzel in it. By the way, the star is not the first to work with Coach, advertising his accessories.
Despite the fact that some representatives of the fashion world are losing customers because of their prejudice towards Gomez, the 25-year-old beauty remains also popular.
2018-07-04