Selena Gomez don't want meets with Justin Bieber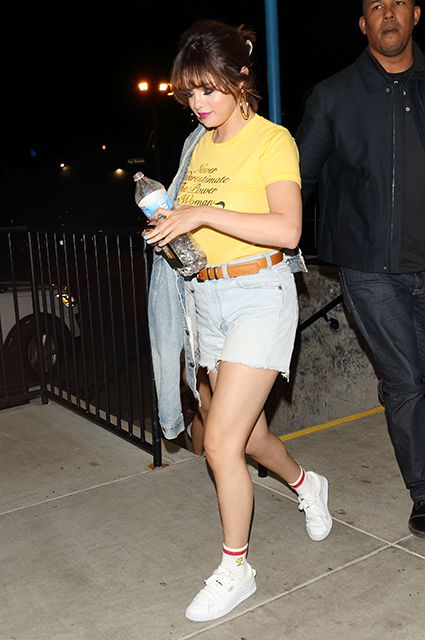 After a short rest in Australia, the American singer Selena Gomez returned.
The 25-year-old beauty immediately fell into the lenses of ubiquitous journalists. This time the secular columnists were interested in the inscription on the T-shirt of the girl.
The singer walked through Los Angeles in short denim shorts and a yellow T-shirt with the inscription: "Never Underestimate The Power Of A Woman" ("Do not underestimate the power of women").
The journalists decided that this inscription was addressed to the former beloved Justin Bieber, clearly proving that the girl no longer wants to meet with the young man.
At the same time one of the singer's friends told reporters: "Selena realized that although Justin had changed for the better, they still did not fit together."
2018-03-29