See Gigi Hadid And Kate Moss In 2018 Stuart Weitzman's Campaign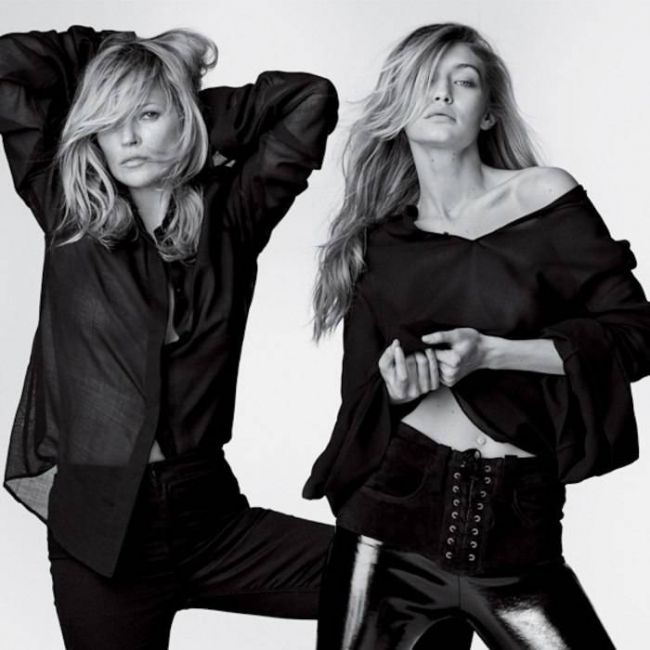 Stuart Weitzman inducted world-renowned models Gigi Hadid and Kate Moss for the new advertisement campaign.
Moss has been modelling since the end of '80s. Meanwhile Hadid became famous over the last 5 years. It creates a generation-less advertisement campaign that everybody can get behind.
The campaign came after the autumn release of the Gigi Mules. Gigi Mules is a collection of footwear created by the star after she expressed her love for Stuart Weitzman's slides. Before this, Gigi modelled for the company several times since 2015.
Moss often takes part in creatives behind Weitzman's model advertisements. She was shot in the retail company's campaign called "Made For Walking" 5 years ago and in the Spring Collection advertisement campaign 4 years ago. Until the middle of 2014 Kate was the brand's face.
You will see boots, crystal-accented mules, satin sneakers and flat espadrilles in the spring/summer 2018 additions revealed by the stars.
2018-01-24