Salma Hayek's Dog Died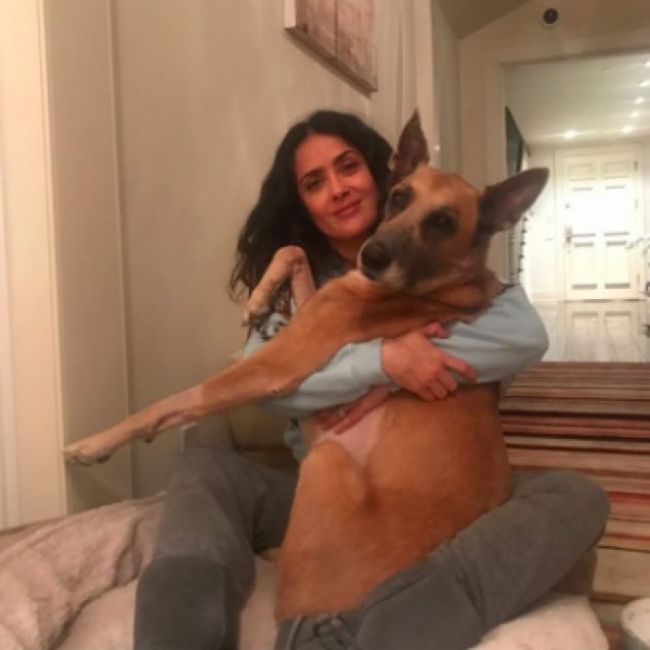 Salma Hayek is grieving after the death of her dog Lupe.
The 51-year-old actress uploaded a snap of herself holding Lupe. She rescued her dog in Mexico 18 years ago.
The star says her heart is filled with pain and love. Salma is grateful for every year out of 18 that the dog enriched her life with her great spirit. The actress has no tears or words to describe how much Lupe meant to her.
2 years ago in December Hayek made a touching post about her beloved dog. Salma wrote that since she rescued Lupe in Mexico, she has been her best friend and greatest companion.
2018-01-25