Rosie Huntington-Whiteley shone at a party in a dress with a straight neckline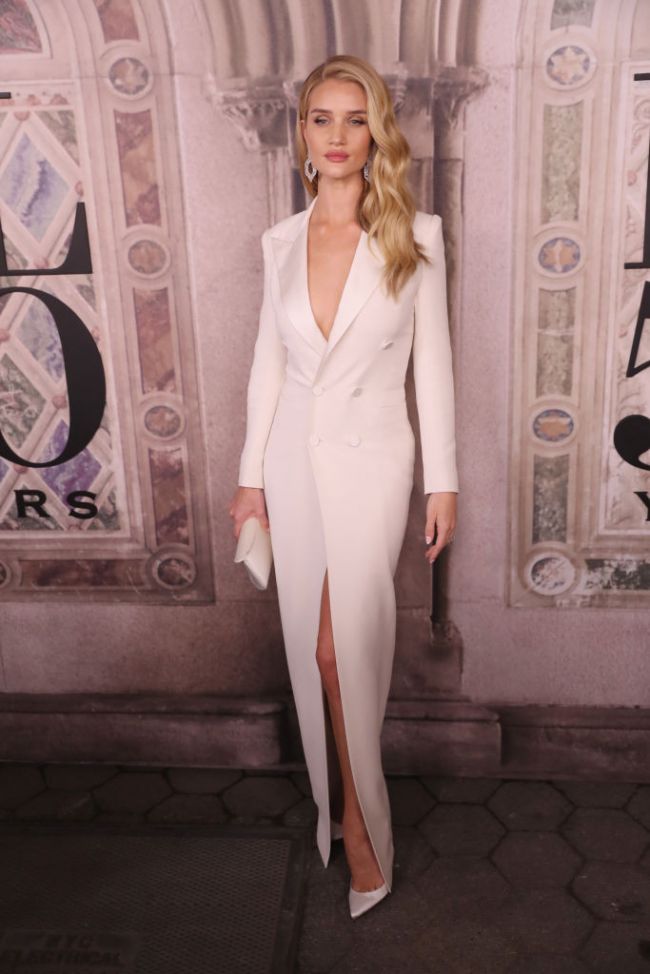 Despite the deep neckline, the supermodel looked very exquisite.
Since Rosie Huntington-Whiteley gave birth to the first child, she radically changed her way of life.
Now Victoria's Secret model and one of the most beautiful women of Hollywood leads a secretive way of life and rarely appears in public, trying to spend all her free time with her beloved spouse and crumb-son. However, sometimes Rosie still comes out and reminds fans of why she is called one of the best.
So, Huntington-Whiteley attended the anniversary evening of the brand Ralph Lauren. Elegant and so sexy!
2018-09-11