Rose McGowan doesn't believe in the movement of colleagues against harassment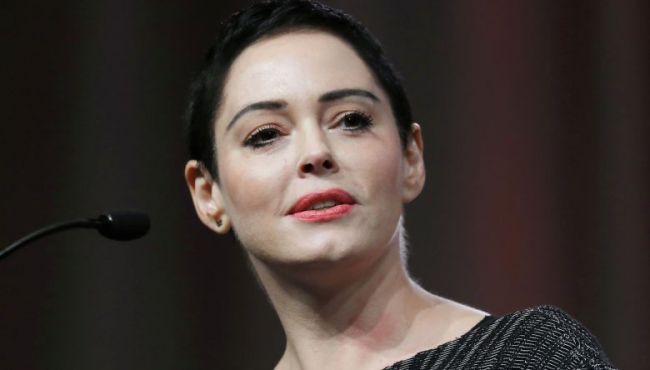 Recently, many celebrities in Hollywood have opposed sexual harassment after repeated scandals due to the disclosure of some details.
On the side, Rose McGowan did not stay, and she also decided to voice her position on this matter. Actress Rose McGowan, one of the first to report violence from influential producer Harvey Weinstein, accused actresses who, in protest of harassment in Hollywood, came to the Golden Globe-2018 ceremony in black dresses, in hypocrisy. Well-known Hollywood actress Rose McGowan stated that the project called Time's Up, which was supported by many Hollywood stars, is an ordinary fake. Let's notice, the project was discussed by many stars even at the presentation of the elite award "Golden Globe". It is worth recalling that Rose was one of the first to oppose the well-known producer Harvey Weinstein, against which not one actress testified.
The Celebrity Initiative of the Time's Up project was strongly criticized by McGowan because of his collaboration with the talent management agency Creative Artists Agency. According to her, this agency repeatedly sent "victims" to the "den of the beast."
2018-01-10