Rihanna and Emmanuel Macron at a conference in Senegal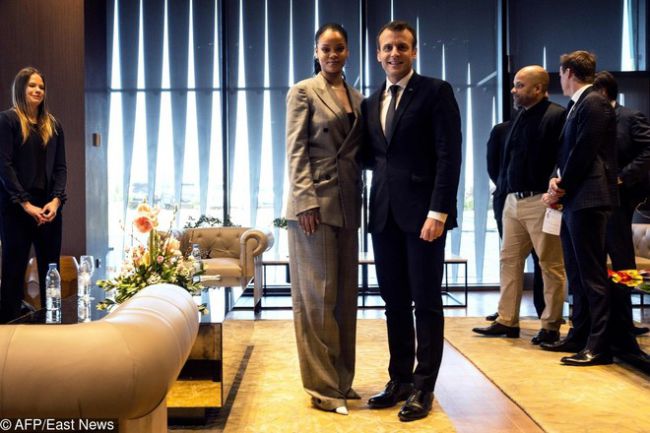 Recently Rihanna went on a working visit to the African country of Senegal.
The reason for the trip was her participation in the educational conference, which also attracted other celebrities and politicians. At the Summit Rihanna met with an old acquaintance - French President Emmanuel Macron.
The politician and the singer met last year, when Rihanna arrived in Paris to support the charitable foundation of Brigitte Macron. Now the network discusses that the singer and the president exchanged atypical for official events of this level of greeting.
Instead of a traditional handshake, MacRaugh and Rihanna hugged each other and then posed positively to the photographers.
2018-02-05