Richard Gere and his pregnant wife went to Dalai Lama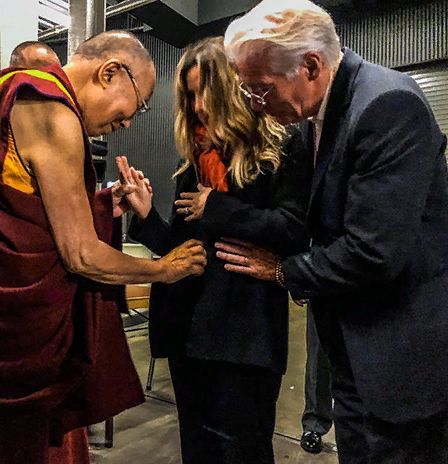 Richard Gere, 69, and his wife, 35-year-old Alejandra Silva, have confirmed rumors that they have been traveling since the beginning of August - they are really waiting for the child.
Literally today Alejandra published in her Instagram photo with her husband, rounded tummy and ... Dalai Lama, blessing their future baby.
'Just a few minutes ago ... We received a blessing for our jewelry ... We could not announce this before we told the Dalai Lama', Alejandra wrote under the picture.
For Gere and Silva, who last spring played a wedding at a ranch near New York, this kid will be the first common child and the second for everyone.
2018-09-19