Prince William and Kate Middleton arrived in Stockholm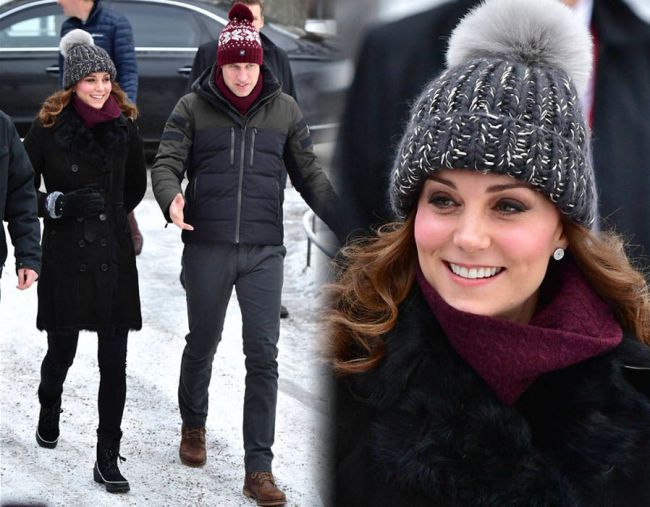 Tonight, Prince William's private jet and Kate Middleton landed at Stockholm's airport.
If a duke is usually met directly at the plane's ramp, this time an exception was made: William and Kate immediately went to the residence of British Ambassador David Cairns, on the roof of which the standard of Prince William is now fluttering. The first commitment of the Dukes started this morning - they visited one of the city's most famous ice rinks, located in the center, in Vasa Park. To visit the arena, Kate put on a black coat from Burberry, black trousers, a cherry sweater from the Swedish brand Fjallraven and sports shoes from the Canadian brand Sorel. She supplemented her outfit (however, like William's outfit) a hat with a pompon - an unambiguous trend this winter.
In the evening, William and Kate expects dinner at the residence of the British ambassador, which will also be attended by Swedish actors - Stellan Skarsgard and Alicia Vikander. Those present note that Kate adorns the pregnancy. It glows with happiness and gives a positive mood to everyone with whom it communicates.
2018-01-30