Pregnant Khloe Is Not Quite Comfortable With Pregnancy Sex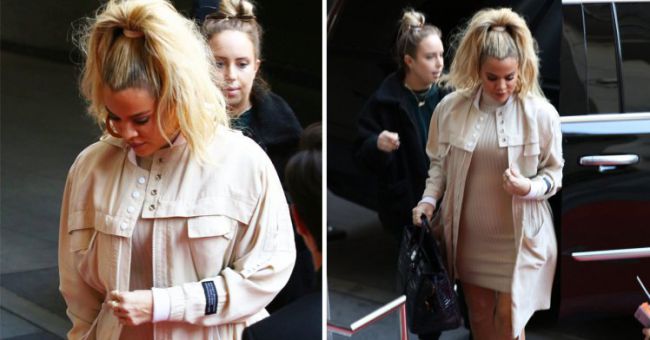 Khloe Kardashian shared about her experience with pregnancy sex. She made a post to her Khloe With a K application.
Khloe will deliver from Tristan Thompson, her boyfriend. An admirer asked the sat about the intimate thing. Kardashian wrote that she heard women are ext horny when they are pregnant. According to Khloe, sex was the same to her. When she started getting bigger during her 3rd trimester, it became harder and more uncomfortable to have sex.
Khloe is sure that a man does not feel uncomfortable having sex with a pregnant woman. However, she gets uncomfortable and insecure. One cannot move the same, but has to improvise.
2018-02-26