Perfect hairstyle for Selena Gomez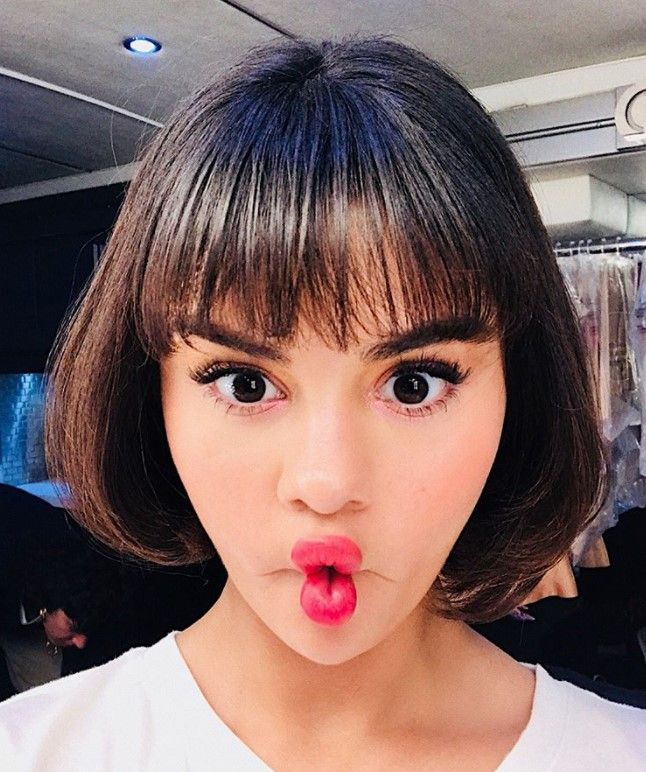 Finally, the experiments of Selena Gomez with the hair were crowned with success.
It seems that she found the perfect option for herself. Until recently, fans saw the singer as a platinum blonde, then with a natural color, then with a shaven head, then with accreted hair.
Literally yesterday in the Instagram of the makeup artist Hang Wango appeared quite another Gomez. In the photo the girl appeared with a square and a straight elongated bang. This image was developed for celebrity by Daniel Priano - hair stylist.
Judging by the comments to the photo, a new haircut is very coming Selene. True, some fans of the singer and actresses suspect that she just tried on a wig.
2018-05-04