Paparazzi caught Kardashian on the beach during training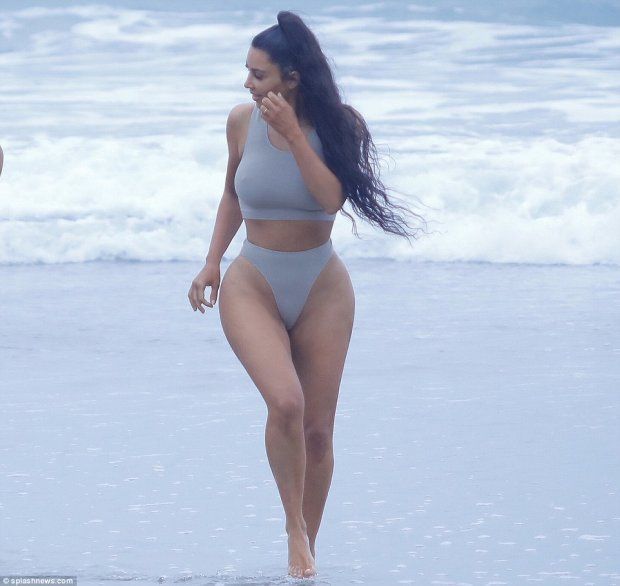 American actress and model Kim Kardashian never ceases to please fans with their forms.
This time 37-year-old TV star conducted a training session on the beach of Los Angeles.
The model prepared to go in for sports in the fresh air - applied make-up and made a haircut.
The paparazzi caught Kardashian when she performed various exercises on the ocean coast.
Kim's company was made up of two of her friends. The women were dressed in tight-fitting gray tops and bikinis that emphasized their figures.
Kardashian actively did the warm-up and did not hesitate to show off her voluminous forms.
2018-07-13