Nicole Kidman has changed a lot for a new role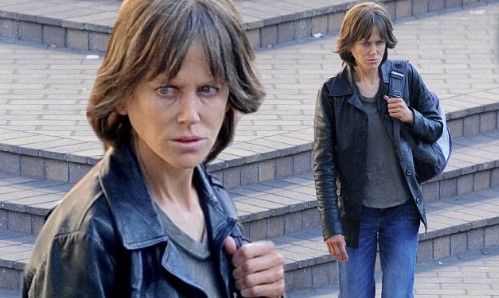 Hollywood superstar Nicole Kidman, who always looks flawless, surprised by the total look.
The 51-year-old actress has changed beyond recognition for a new role. Now Nicole is filming a crime thriller directed by Karyn Kusama. The world premiere is prepared for September 2018. The film will also be presented at the Toronto Film Festival.
Kidman won the role of a former female policeman named Eric Bell, who worked undercover in a gang that functioned as a sect. In the photo from the filming, the actress looks much older, skinny and emaciated.
2018-08-23