Miley Cyrus became an Easter bunny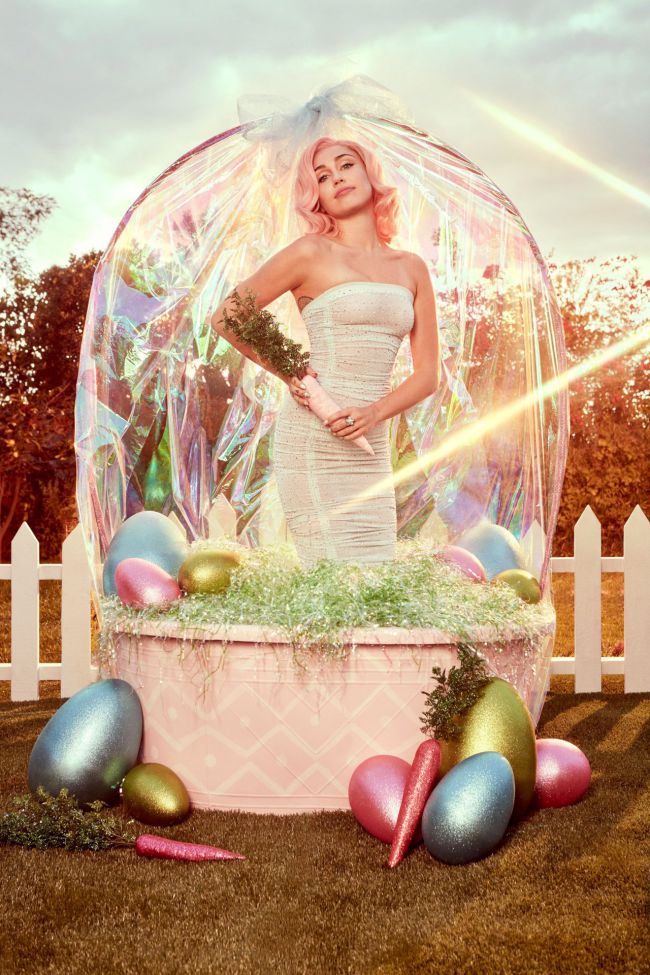 A 25-year-old American singer and actress Miley Cyrus has become an adornment of the latest edition of Vogue's "Fashion Bible".
Beauty on the pages of a glossy magazine appeared in a bright and cheerful photo shoot. Miley in front of the photographer's lens Vijat Mohindra tried on flirty dresses. The ears of the Easter Bunny go very well for her. She shared her new photos with her fans in Instagram.
2018-04-04