Lady Gaga was spotted in a frank image in Malibu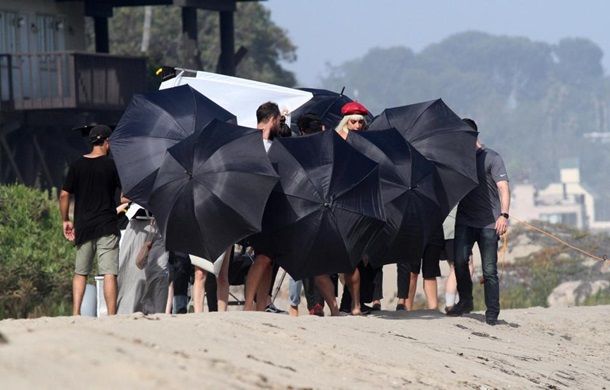 Famous American singer Lady Gaga staged a candid photo session in a transparent dress on the oceanfront in Malibu.
It is worth noting that Lady Gaga in several frank attire was seen on the beach.
According to the source, Gaga posed in a transparent dress, which due to moisture stuck to her body.
In addition, the singer chose Pose chose piquant and ambiguous poses for the photo.
Also, Gaga changed her clothes several times.
2018-07-26