Lady Gaga kissed Bradley Cooper at the premiere in London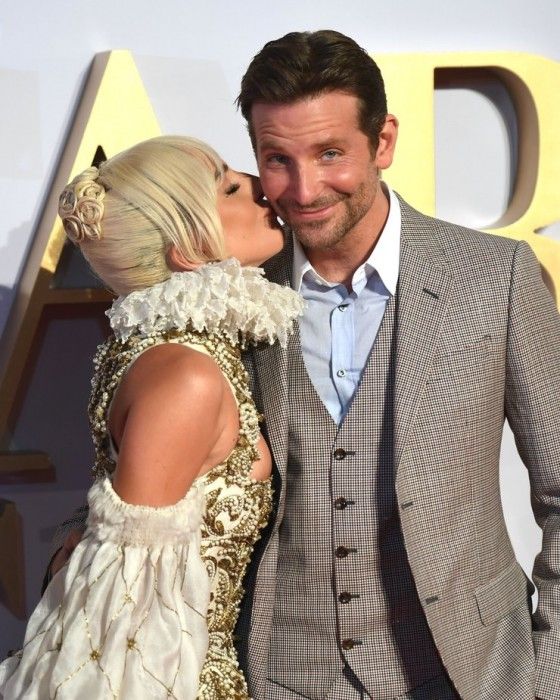 Lady Gaga and Bradley Cooper continue to present their joint project to fans 'A Star is Born'.
The picture debuted at the Venice Film Festival, then - In Los Angeles, and now the picture came to London.
Despite the fact that the 32-year-old singer and actress have a fiancé and the 43-year-old actor brings up a common daughter with Irina Shayk, and they are only connected by work, they don't behave like this the first time on the red carpet there's something more between them than collaboration on the set.
So, appearing in front of photographers in an Alexander McQueen dress, on the red carpet in London, Lady Gaga not only posed for herself but also beside Cooper, hugging and kissing him.
2018-09-28