Lady Gaga Boasts Her Tattoos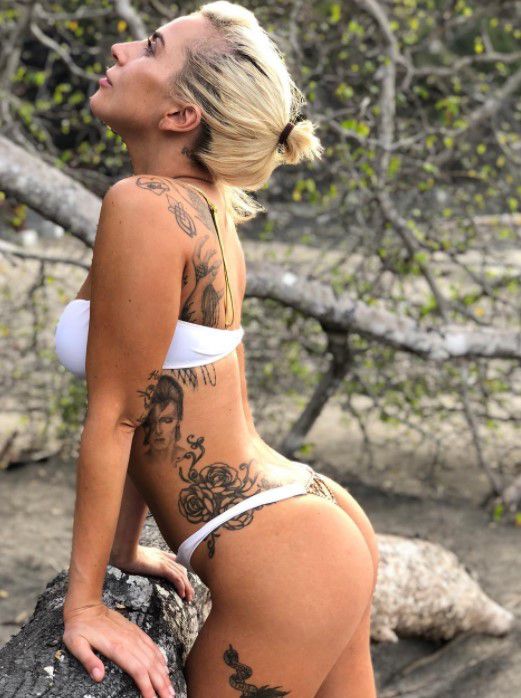 Lady Gaga has started the new year with boasting her bikini-ready figure.
The 31-year-odl star uploaded a snap of herself in a white thong bikini on the Web.
Lady Gaga wished Happy New Year, health and happiness to everyone.
The revealing swimsuit showed off the singer's multiple tattoos. Did you know that her ribcage feature's face of David Bowie? Lady Gaga got this tattoo 2 days ahead of performing a tribute to the Starman at the 2016 Grammy Awards.
The star has also got a flower body ink, a tattoo of a grasping hand, a unicorn image on her thigh and a "dad" heart tattoo located on her upper left shoulder.
2018-01-12