Kylie Jenner showed the first pictures with a small daughter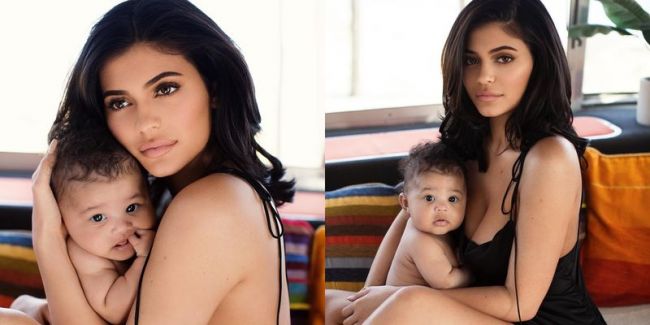 The American model Kylie Jenner celebrates her birthday. In honor of the celebration celebrity published in Instagram pictures with a half-year-old daughter.
The author of the photo session, where the 21-year-old birthday girl was imprinted with a small daughter of Stormy, was Ukrainian photographer Sasha Samsonova. It should be noted that Samsonova cooperates with the Kardashian-Jenner family for the first time.
"On my birthday with my most special gift, and how I lived before you, Stormy." I love you, my little angel", one of Jenner's photographs signed.
2018-08-10