Kylie Jenner showed her beautiful daughter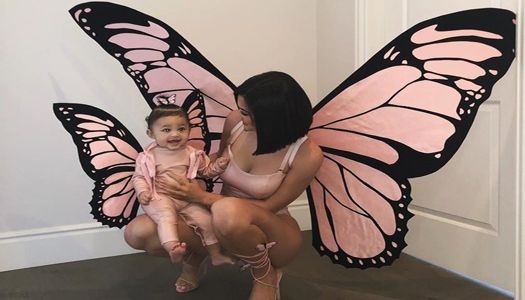 21-year-old Kylie Jenner is often shared on Instagram with an eight-month-old daughter, and recently she showed foto from a thematic photoshoot.
Kylie and Stormy appeared as butterflies. They dressed in pink outfits: Mom chose a sexy body and picked up a cute jumpsuit for her daughter. They also tried on black and pink wings, the main component of the image. 'My little butterfly', Jenner signed the snapshot. Fans of the star appreciated the reincarnation.
The status of a young mother doesn't prevent Kylie Jenner from continuing to lead a high life and attend parties.
2018-12-11