Kylie Jenner no longer show her daughter's photo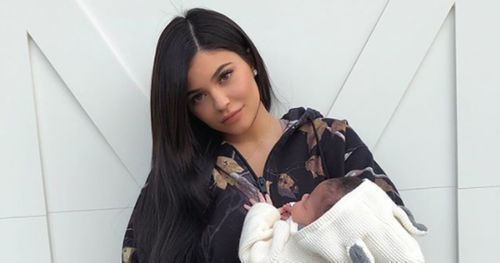 Kylie Jenner, having given birth to a child, shared her daughter's photo and video with Instagram and Snapchat for four months.
But the happy mother suddenly began to cut out the little girl's face in the pictures.
Why Kylie changed her mind about showing her daughter to the public, remains a secret. Previous photographs were also deleted, on which the girl's face is visible. Somehow with delay, she made such a decision, because all the people who wanted to admire the small Stormi.
To the questions of the fans 'why the young mother does this' she answered:
"Yes, I cut it out. I will no longer show photos of my daughter to other people."
2018-06-19