Kylie Jenner makes Snapchat shares fall to 1.5 billion dollars just by one twit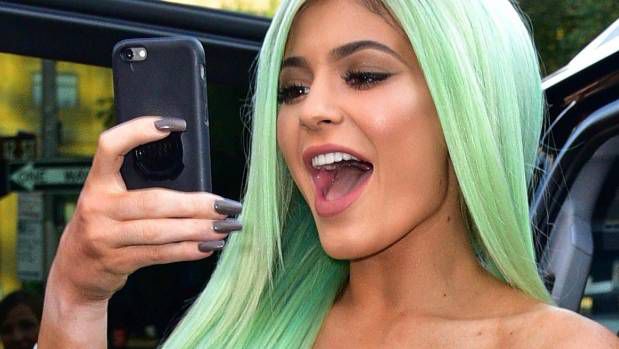 Kylie Jenner published a post on Twitter, in which she told that she stopped using the mobile application Snapchat.
On the tweet of the model reacted financial analysts - the company's shares fell by 7%. The American model, the participant of the TV show "The Kardashian Family" and just one of the most popular girls in the US Kylie Jenner brought down one company's shares with one tweet. It turned out that its social networks are interesting not only for teenagers, but also for serious
analysts. On February 21, Kylie wrote on her Twitter that she had stopped using Snapchat. After a day, the shares of the parent company fell by 7%, reducing the market value by 1.5 billion dollars.
"So, you also do not open Snapchat anymore? Or is it just me ... Oh, it's so sad, "Kylie Jenner wrote. The reason for cooling the senses of the model to Snapchat is likely to be the new design of the mobile application. Kylie Jenner, he obviously did not like what she wrote on Twitter a little earlier. Subscribers of the girl supported and in the comments fell with indignation at the company. Analyst Citigroup Mark May, seeing the reaction of the market to the words of the model, lowered the rating of Snapchat from the "neutral". Similar steps have been taken in other banks. Kylie tried to fix the situation by publishing another tweet, in which she called Snapchat her first love. But the situation could not be corrected. "I still love you, Snap ... My first love" - she wrote.
2018-02-23