Kylie Jenner fell under the sights of photographers for the first time after became a mom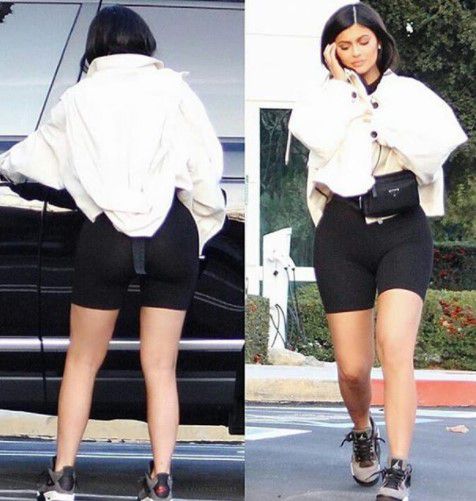 20-year-old Kylie Jenner, who first became a mom on February 1 (about replenishment in the family of a TV star reported in her Instagram), photographers managed to shoot February 11, in a suburb of Los Angeles.
Judging by the picture, a representative of the famous family met with her close friend Jordan Woods. It is worth noting that Kylie looks just fine. Dressed in shorts-bicycles and a short jacket, she showed a very good shape and a flat stomach. And after all it is only 10 days after the birth!
Whether Kylie took the newborn daughter Stormi with her, it's not known (maybe she slept in the car). According to the insiders, the girlfriends did not just meet to drink coffee, but went to an important business meeting, so the baby probably stayed home with her father, 25-year-old lover Kylie Travis Scott. Users of social networks admire the young mother and her excellent physical condition. Not many athletes can quickly recover from childbirth. For stars, this is even more difficult.
2018-02-14