Kim Kardashian shared piquant photos in the bathroom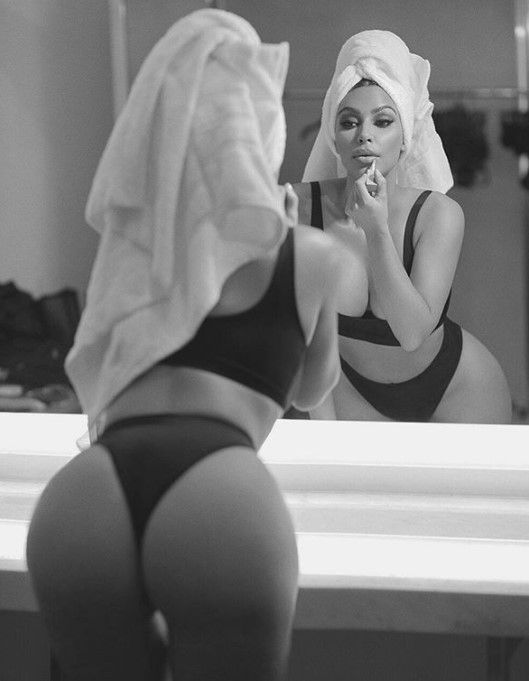 On the photo Kim Kardashian poses in sexy lingerie and with a towel on his head.
It would seem that everyone has already seen the half-naked and even completely naked Kim Kardashian in all possible angles. And yet, sexual photo shoots with Kim and her new outspoken cadres in personal microblogging continue to arouse keen interest among the public.
This time, the reason for the discussions was the shooting of Kardashian for the advertising campaign of the new collection of his own brand in the collaboration with Mario Dedivanovic. On photo Kim in sexy black lingerie and with a towel on her
head posing in the bathroom while applying makeup. Not the most outspoken shot of Kardashian, but more worthy of attention. Note that in just a few hours a hot shot of a celebrity collected more than three million marks of "Like".
Recall, Kim Kardashian and her spouse Kanye West raise three children - a four-year-old daughter of North, one and a half year old son of Sainte and the daughter of Chicago, who was born on January 15. Fans enthusiastically comment on the new celebrity photos. Many people note the excellent shape of the star. Kim likes to pose for social networks and often pleases fans with excellent shots.
2018-03-30