Kevin Hart Advises Kids Not To Drink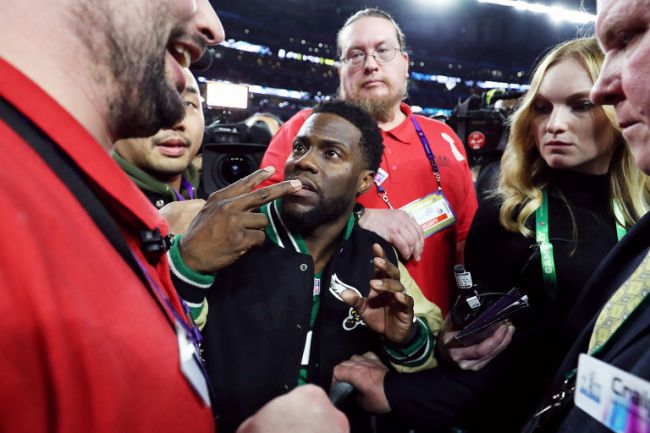 Kevin Hart advised kids not to drink. He assures that when alcohol is in the organism, it makes one do "dumb stuff".
We remind you that earlier the star drunkenly tried to crash the stage of the Philadelphia Eagles while rejoicing the 1st-ever Super-Bowl trophy only to be firmly shut down by a security guard.
The actor confessed he considers himself attempting to get on stage with the trophy to be "in the top two stupidest things" he has ever done. However, nobody cares, as the Eagles have won the Super Bowl!
By the way, according to the actor, his wife, Eniko Parrish, told him that his idea to get on stage was not a great one.
Earlier during the weekend Kevin uploaded a snap of himself decked out in an Eagles jacket, hat and jersey.
Minneapolis game ended 41-33 for the Eagles and the Patriots accordingly.
2018-02-08