Katie Holmes in a luxurious scarlet dress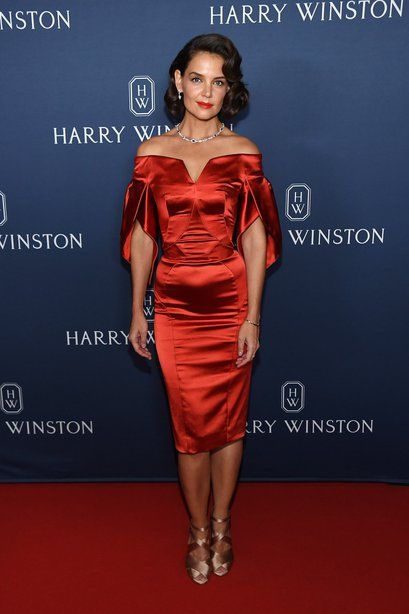 Most often, Katie Holmes is criticized for her outfits, because it is absolutely not going to her.
But now the star is getting dressed more and more often. This happened the other day, when Katie visited the gala night at the Harry Winston jewelry house, choosing a bright red dress at the waist for the event.
Restrained length, covering the knees, top, bare shoulders, and a seductive neckline in the decollete zone - the dress sat perfectly like an actress!
The image was complemented by an equally impressive hairstyle in the style of the 70's, red lipstick, expensive jewelry and sandals made of pearly pink satin.
2018-09-26