Justin Theroux returned to Instagram! The first publication after the divorce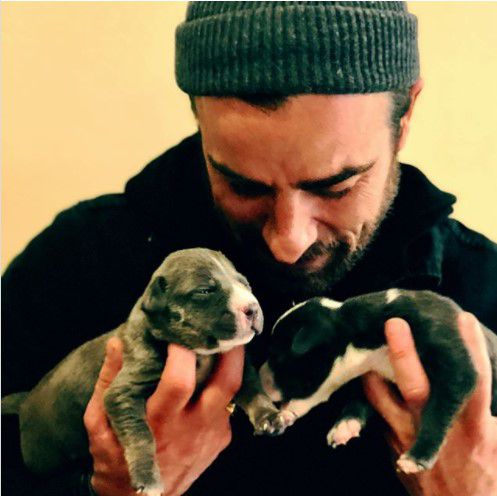 A few days ago Jennifer Aniston and Justin Theroux shocked the fans by the divorce announcement.
This was a very unexpected event, as the couple looked very happy on public. The Internet immediately decided that Aniston returned to Brad Pitt, and Theroux was accused of an affair with Naomi Watts.
Jennifer Aniston does not lead Instagram, so everyone closely followed Justin's account. And so, the actor published the first photo (even a photo gallery) after the news about the divorce. No new statements about Jen or archive photos. The actor published a photo with himself and the puppies. Many fans and all those who followed the personal life of the actors were disappointed.
At the moment, the attention of many users of social networks is attracted to the divorce and comments of both sides. Surprisingly, most of the star pair do not comment on the events. Everything happens behind the scenes, which depresses many fans. It remains to be hoped that the actors will maintain good friendly relations and will not set up quarrels and scandals for everyone to see.
2018-02-26