Jennifer Lawrence again excelled at the 'Oscar'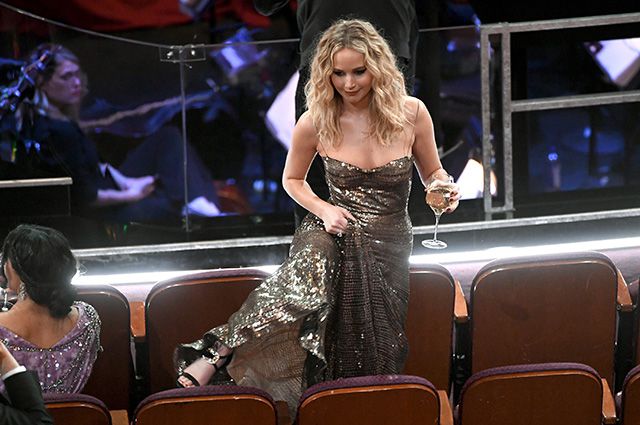 Hollywood beauty Jennifer Lawrence was one of the most gay actresses at the Oscars.
The actress was amused as she could. This time there were no falls, but many will remember this evening. Jennifer decided to shorten the path to her place and decided to wade through the rows of seats.
In this case, the actress was with a glass of wine, on heels and in a narrow dress from Dior. Later, the beauty with a glass strolled through the hall of Dolby Theater, talking with colleagues in the shop.
After journalists described the behavior of the celebrity: Lawrence was having fun and fooling around.
2018-03-05