Jason Mamoa 'spoiled' the wedding photo of newlyweds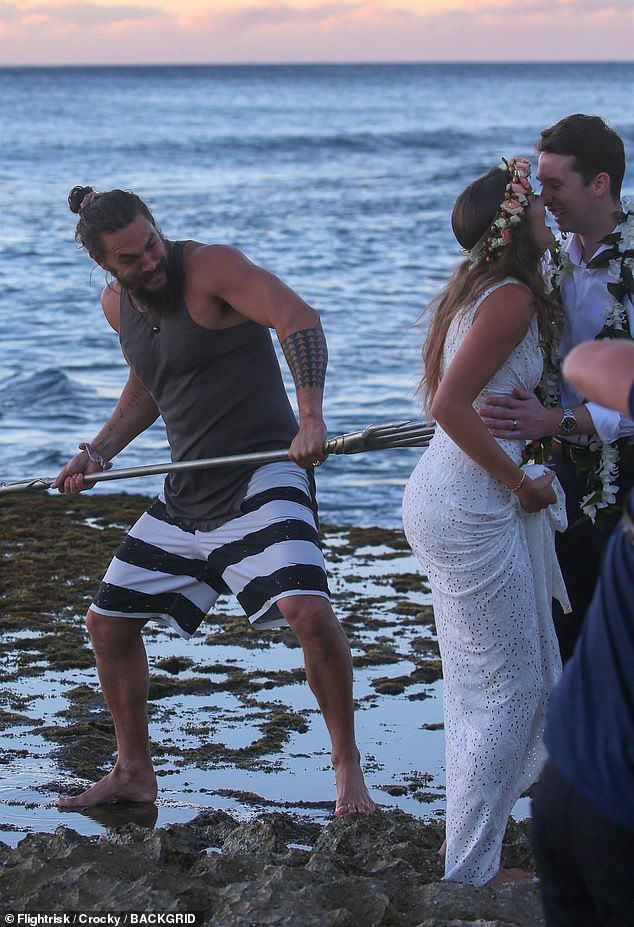 Jason Mamoa is spending Christmas in Hawaii - the other day an actor arrived on the island to present the movie Aquaman.
And in his spare time, Jason rides on the surf and is photographed with unfamiliar newlyweds. So, on one of the beaches of the city of Kapolei, a wedding photo session of the newlyweds took place and at the same time Jason Mamoa appeared there.
The photographer asked the actor to take part in the shooting, which was a surprise for the bride and groom. Now this couple has a photo with a real Aquaman. "Before the ceremony, the photographer told us that Jason was in town. I answered: 'It would be so great to make a photo with him on the wedding day!". And an hour later, after the fiancé and I exchanged vows and went to take pictures, we saw Jason walking along the beach with her team," says bride Katie.
Wedding organizer Karina Cooper says that the actor and his company were very nice and friendly, congratulated the newlyweds and eagerly communicated. It seems to us that the frame on which Jason Mamoa is present with a trident is a new standard for wedding photography.
2018-12-27