Jamie Dornan does not want to be like Christian Gray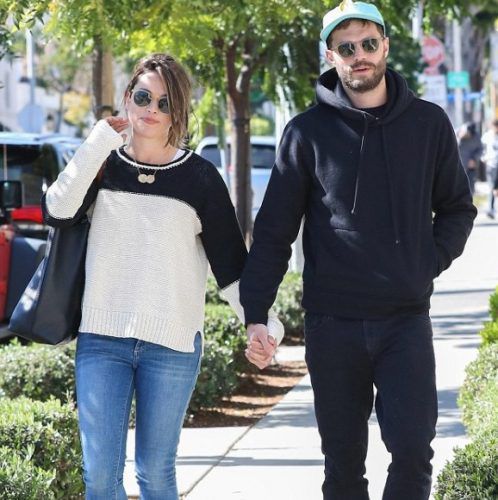 The actor just finished participating in the promo-tour of the movie "Fifty Shades Freed." Nevertheless, Jamie Dornan is already trying to get rid of the image of his screen hero.
The star was noticed during a walk with his 35-year-old wife. It is noteworthy that the couple tremblingly held hands. The actor was wearing a dark hooded sweatshirt, beige suede sneakers and classic straight jeans. Chosen one Jamie preferred pink sneakers, a black and white sweater of free cut, and tight pale trousers.
Lovers also hid their face from the sun and flashlights with sunglasses. In one recent interview, the actor made a shocking confession.
"I do not want my spouse to associate me with Christian Gray. So I will not buy a movie ticket in order to please her. I want that my wife love me as I am, not just a screen hero in my performance. I'm sure she did not watch any of the films or anything related to it, "Dornan said.
In addition, the star hates when someone addressed to him by the name of his screen character.
2018-02-24