Is This Adele Or Is This Dolly Parton?!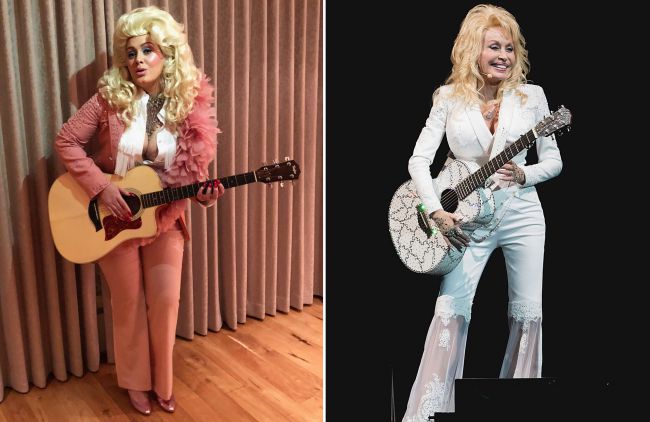 Adele dressed up as Dolly Parton. The star uploaded a snap of herself in a blonde wig and pink suit on the Web.
She wrote she loves "the effortless queen of song". Adele called her "the hero of the night" and a hero of her life.
Dolly paid attention to Adele's costume.
Parton wrote that she will always love her. By the way, this is a quote from her 1974 song. Whitney Houston sang it later in the film called Bodyguard. Dolly also added 3 heart emojis.
Sometime earlier the stars have already shown their love for each other. Parton has also stated she would love to work together with Adele.
2018-01-31