Hillary Clinton read a book about Trump on 'Grammy'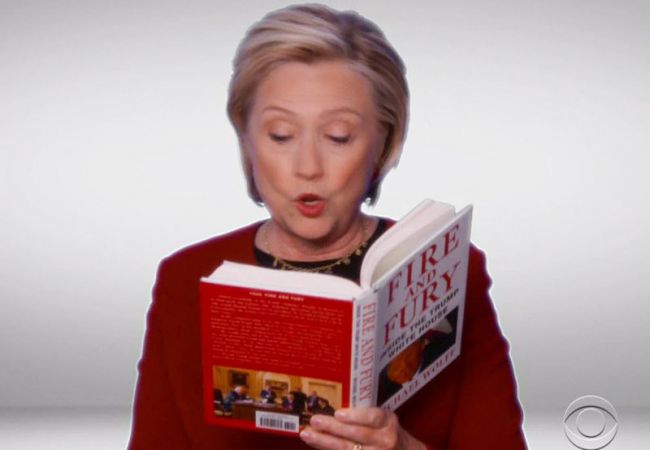 At the Grammy music award few video was shown where renowned artists, as well as Donald Trump's rival in the presidential election Hillary Clinton reads excerpts from the acclaimed book by Michael Wolfe "Fire and Fury: At Trump's White House".
Presenter James Corden recorded a short sketch with the artists. According to the plot, they auditioned to compete next year for the "Best Talking Album" nomination.
At the end of the video, Clinton appears. She read a passage about the fact that Trump is afraid of being poisoned, and therefore eats fast food. After this, Corden appears in the frame and
reports that she was the best at the audition. However, not everyone liked the mix of music and politics. So, the US permanent representative to the UN Nikki Haley called on Twitter "not to destroy great music" by political statements. The video was filmed as a joke and, according to the presenter of the ceremony James Corden, will be in 2019 to fight for the nomination "Best spoken album." In addition to Clinton, the clip featured singers such as Cher and Snoop Dog. As for the former first lady, she sounded a fragment about the fact that Trump is afraid of being poisoned, and so eats in fast food.
2018-01-29