Hijacking Of Jennifer Lawrence Was All About Super Bowl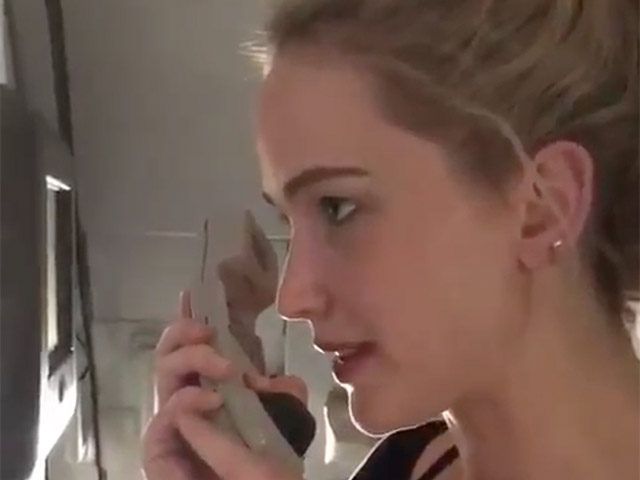 Jennifer Lawrence turned out to be a great Philadelphia Eagles admirer!
The star, 27, expressed her love for the team by hijacking a plane's speaker and leading the passengers in the team's chant before this year's Super Bowl.
Having got the speaker, she warned this was not the pilot speaking, but this was her. Jennifer asked the passengers to chant "fly Eagles fly".
And they did. However, some of the passengers did not have such an enthusiastic look as Lawrence had. Probably they were fans of New England Patriots.
Finally a flight attendant came up to the actress. What was her reaction? Jennifer told "There's a colonial woman on the plane", referring to Kristen Wiig's famous scene in the airplane from Bridesmaids.
2018-02-08