Heidi Klum and Tom Kaulitz passionately kissed in Cannes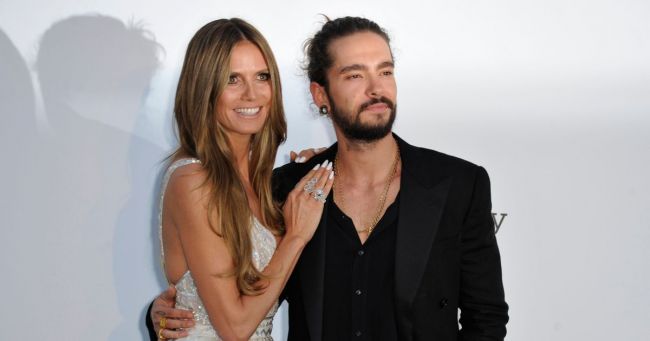 44-year-old model Heidi Klum and her 28-year-old boyfriend Tom Kaulitz visited the Cannes Film Festival and got into the paparazzi lenses.
Looking at the relationship between Heidi Klum and Tom Kaulitsa, you understand that "all ages are truly submissive". It seems that they are all serious. A well-known model, which will soon celebrate its 45th birthday, even took its 28-year-old boyfriend to the Cannes Film Festival. Lovers felt comfortable on the Cote d'Azur and did not hide from camera flashes. Tokio Hotel's guitarist and his chosen one were spotted in one of the local cafes.
Sitting at a table, Heidi and Tom kissed passionately. Paparazzi managed to catch this moment. The first rumors about the novel of celebrities appeared when they were noticed together at a party in a jewelry boutique in East Hollywood. Later, they demonstrated their feelings during the filming of the America's Got Talent show.
Earlier, Heidi was married to art dealer Vito Schnabel, and also to singer Silom, from whom she brought up four children: Helen, 13, 12-year-old Henry, 11-year-old Johan and 8-year-old Lou.
2018-05-18