Hailey Baldwin and Justin Bieber secretly married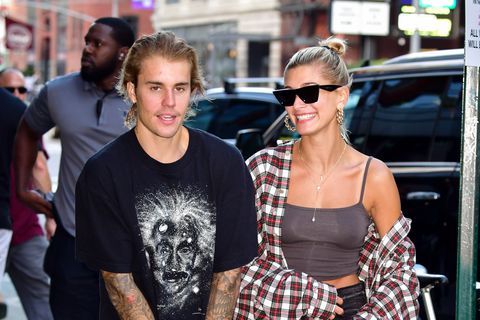 Have you been looking forward to the loud wedding of Justin Bieber and Hailey Baldwin?
It seems that all hopes of the star couple's fans were broken: the bride (or can we call her Mrs. Bieber?) Let out that she and Justin are already married.
A fan of Justin and Haley met them the other day at Joan's Cafe in California. She managed to talk to the couple and ask them the main question that interests everyone. Justin and Hailey simultaneously said 'yes', and he called her his angel'.
The couple does not make official statements, so it is too early to assert that the wedding took place. In addition, Justin and Hailey have said several times how important the wedding ceremony and celebration is for them.
On September 13, Justin and Hailey were spotted at the New York court building, where marriage licenses are issued. Such a document is valid for 60 days. Although Hailey claimed on Twitter that she was still not married, her uncle Alec Baldwin confirmed that the marriage was registered.
Star couple hasn't announced that they are married. They recently visited an exhibition in the Canadian museum dedicated to Bieber. There, the singer called Hailey his wife, but the museum staff believes that he said this in order to emphasize how he feels about her.
2018-10-23