Gigi Hadid's Comments On Her Darker Skin On Vogue Italia Cover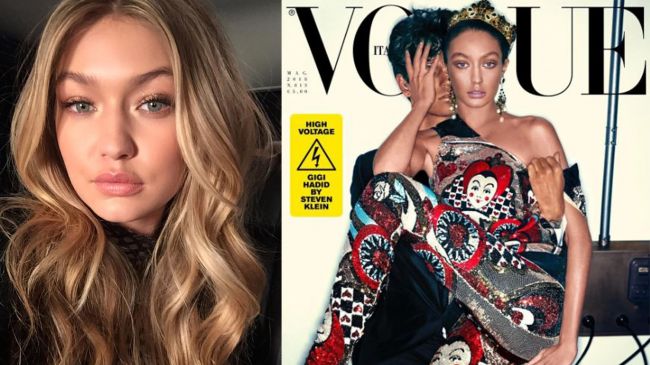 Having got considerable backlash for her quite darker skin on the recent Vogue Italia cover, Gigi Hadid made comments on the issue.
Gigi posted a story on Instagram. She uploaded a snap of herself walking home from the photoshoot. She is covering her face from the cameras on the photo. Hadid explained how much bronzed she had been. The star also made comments on her involvement works on the set. Her control of a shoot is nonexistent "in terms of creative direction". Also, it completely ends when the star leaves the set. Meaning Gigi is not in charge of anything that can be done to her photo.
According to her, Steven Klein, the photographer, likes a shadowed look and often uses it in the magazines. Gigi is sure that the shoot meant to show her "in a different way creatively".
2018-05-21