Gigi Hadid appeared on the pages of the Australian Vogue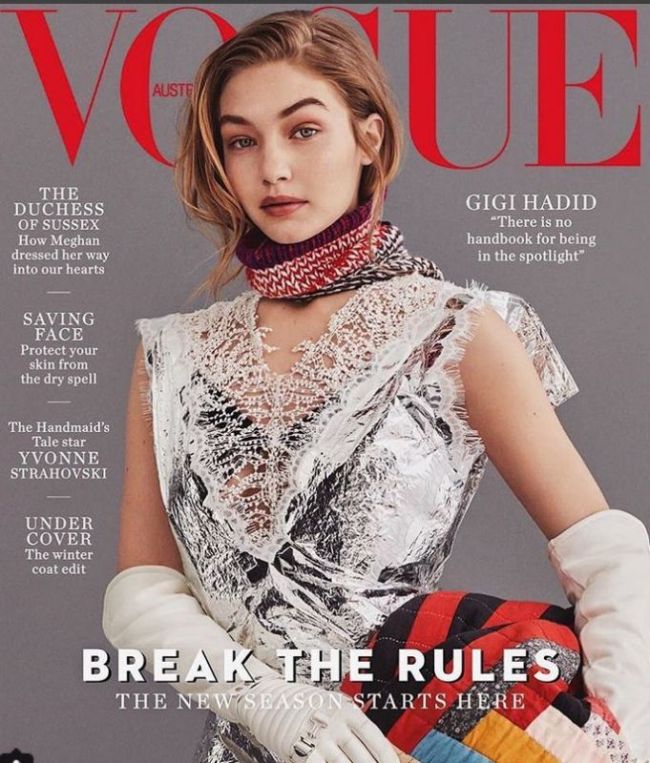 The American top model Gigi Hadid became an ornament of the July issue of magazine Vogue in Australian edition.
In conversation with reporters, the beauty touched upon the theme of her origin. 23-year-old Gigi said that over the past year, she understood a lot about her life:
"I learned a lot over the past year, having determined the priorities and how I should manage my time, so as not to lose it, engage in the main thing and be with the most important people for me. In this I am very demanding of myself. Learning to say "no" is very important, and I had to teach myself this. Everyone must learn to stand up for themselves both in life and in work."
While the network has a cover photo. We hope that soon we will see the whole photo session.
2018-06-20