Gigi and Bella Hadid had fun at the stadium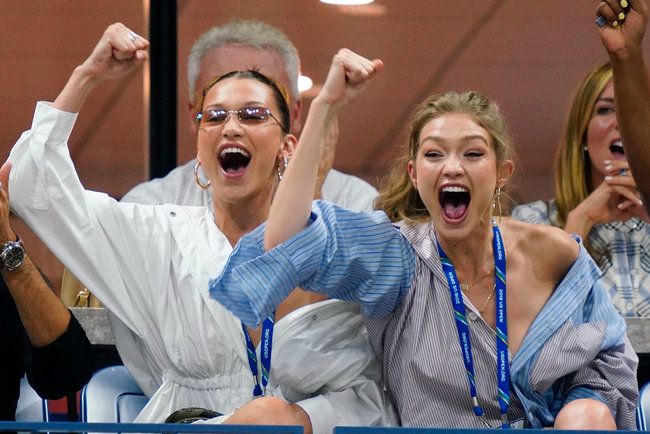 In New York took place the US Open Tennis Championship, where Serena Williams and Karolina Pliskova fought for the title of the best.
In connection with which the match came to see the sisters Gigi and Bella Hadid, who previously appeared naked for Vogue.
Both girls work as models, and there is practically no free time on the charts. Therefore, it is very rare to see them together.
The sisters were very active in the fight for the athletes. And as for clothes, both preferred volumetric shirts, in particular, Gigi was blue from Vivienne Westwood.
2018-09-05