First Family Photo Of 5 Was Not An Easy One For Kim Kardashian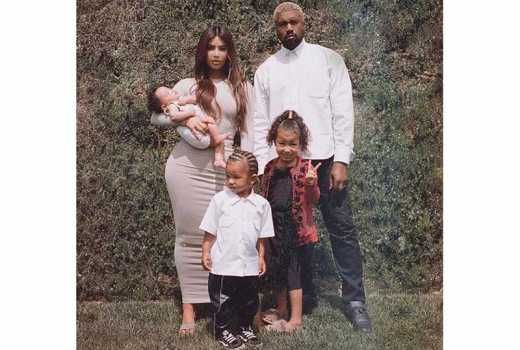 Kim Kardashian shared new photos on the Web.
Those feature Kanye West, her husband, Chicago West, their baby, Saint West, their 2-year-old son and North West, their 4-year-old daughter. Actually, this was the first photo the star uploaded of the family of 5.
According to Kim, the behind-the-scenes process was not an easy one. She says it isvery hard to take a good family photo. Referring to the photo she uploaded, the star told that it was all what they got before North, Saint and Chicago started crying. Kim added that she thinks she was crying too.
Besides, Kardashian shared that she was holding Chicago with one hand and holding the back of her son's shirt with another hand as he kept running somewhere.
2018-04-07