Fans hardly 'learned' 54-year-old Brad Pitt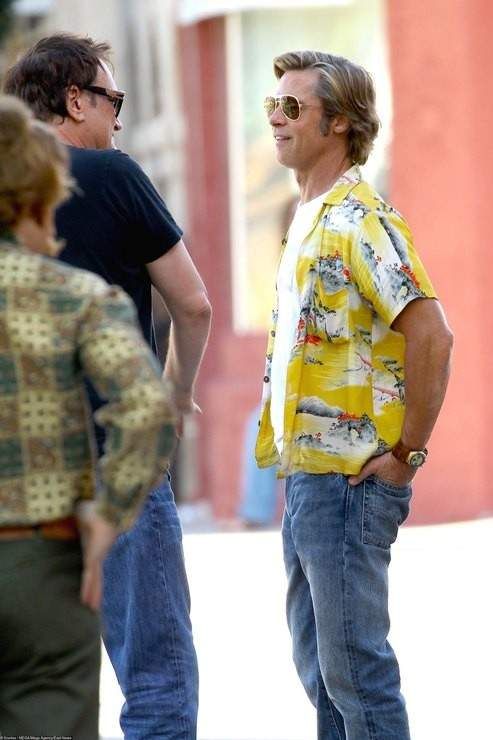 The actor was spotted on the set of Quentin Tarantino's movie.
The 54-year-old actor Brad Pitt is shooting a new Quentin Tarantino film Once Upon A Time In Hollywood.
Pitt will play the role of an understudy of the once popular actor who dreams of regaining former glory. Together with Brad in the picture will play Leonardo DiCaprio, Margot Robbie, Kurt Russell, Dakota Fanning, and other stars.
October 16, the paparazzi managed to make a few shots from the set. Pitt appeared as a daring blond in a yellow shirt.
2018-10-18