Emma Stone appeared on the cover of Elle magazine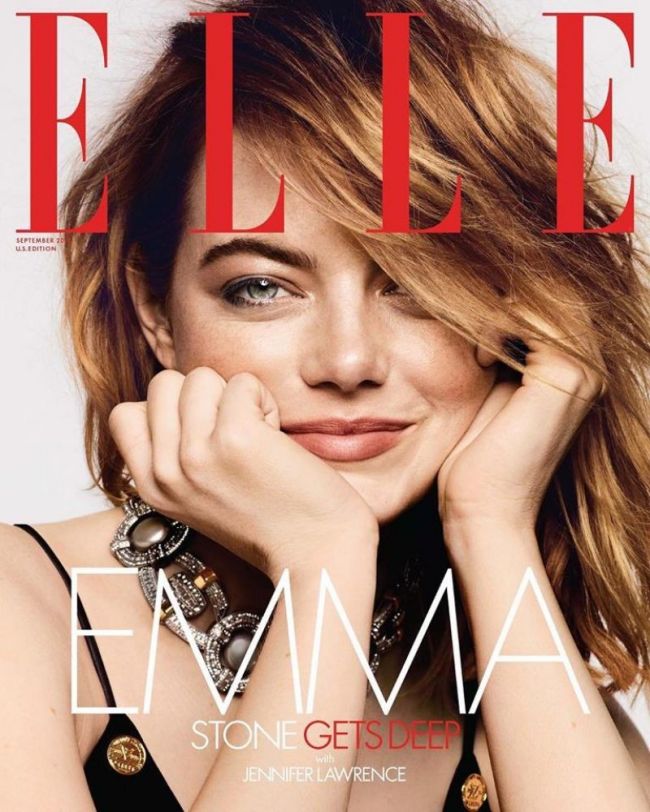 29-year-old American actress Emma Stone became the decoration of the September issue of the popular glossy magazine Elle.
Hollywood beauty posed for photographer Ben Hassett.
In a conversation with reporters, the girl told about how she became an actress and her attitude to many things. Now Emma began to think about children more often:
"I changed my mind about children with age. I used to never cuddle with them, and when I was a teenager I thought I would never marry and would not give birth. However, with age, I realized that I want a family and children".
By the way, Emma's interview was taken by actress Jennifer Lawrence.
2018-08-21