Emily Blunt is a new Mary Poppins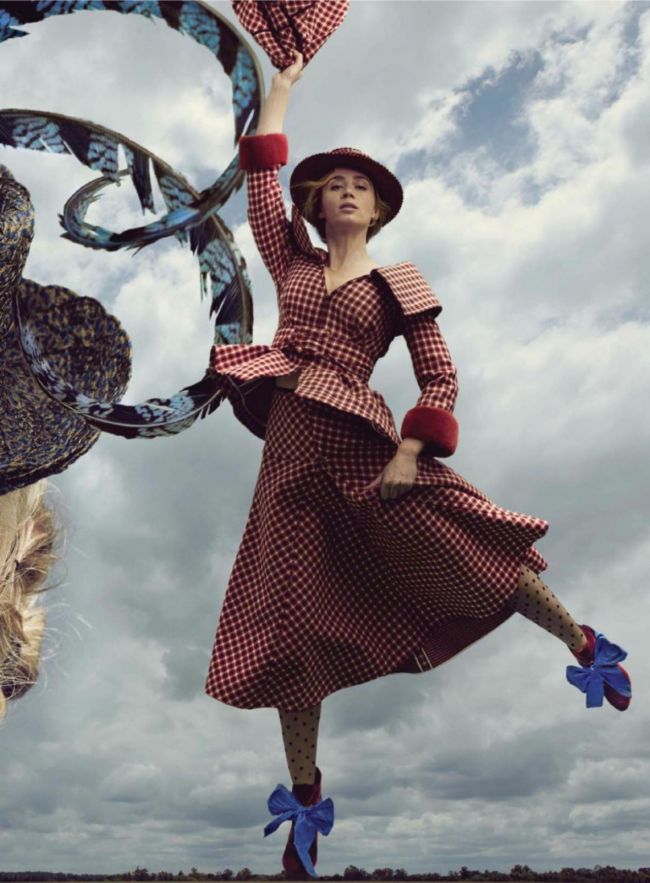 Emily Blunt and Lin-Manuel Miranda, the main stars of the long-awaited continuation of Mary Poppins, will decorate the December Vogue issue.
The photoshoot of actors came out in a fabulous bright and exciting. Together with stylists and photographers, they were able to create the impression that these pictures are real shots from the film.
In addition to filming, Emily gave an interview to the magazine and talked about why work starts on the film 'Mary Poppins Returns' was postponed. Blunt was in a position awaiting the birth of her second daughter and didn't agree to start filming either then or shortly after giving birth. Only when baby Violet was 5 months old, it became possible.
2018-11-15