Elton John dedicated a song to a deceased rapper (VIDEO)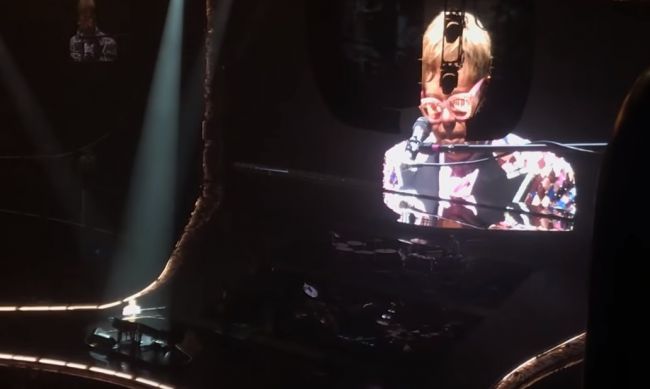 The titled musician and singer Elton John dedicated a song to rapper Mac Miller, who died at the age of 26, during his concert.
A touching video appeared on YouTube.
The death of vocalist Mac Miller was due to a drugs overdose.
As you know, September 7 in California died rapper Mac Miller (real name James Malcolm McCormick). The body of the singer was found in his house in the San Fernando Valley. Law enforcers suggest that the death of the vocalist was due to an overdose of drugs.
Many representatives of show business reacted to the news of the death of the artist. Elton John did not ignore the tragic news. During a performance in the US city of Allentown in Pennsylvania, the legendary artist dedicated a song to "Do not let the sun go down on me" to Mac Miller.
2018-09-12