Elizabeth Hurley bragged her body shapes after the rest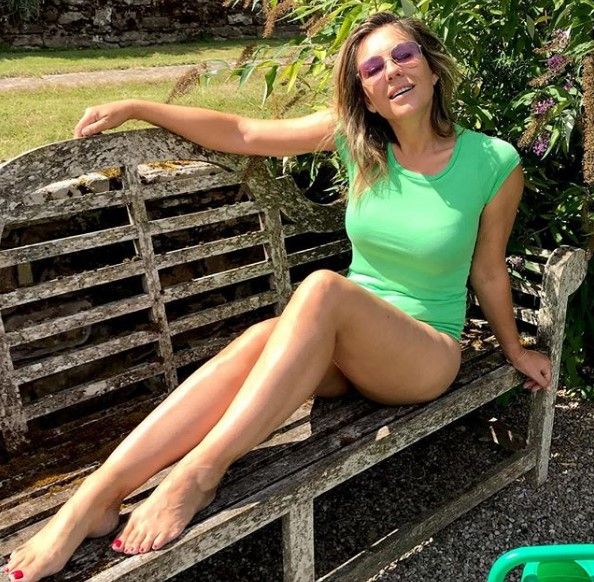 Not long ago, model Elizabeth Hurley returned home from Mallorca.
The star had time to sunbathe on the sea beaches, taste local delicacies, and also enjoy spending time on an expensive yacht.
Now Elizabeth has returned to her native England and has not yet shared her plans for the near future. Upon arrival home, a sex symbol of millions of men decided to take a walk with her lover in the city park. On her Instagram page, the model shared a picture where she was posing on an antique wooden bench in a tight T-shirt, which successfully emphasized her lush breasts.
"British Summer", - briefly comments on a picture of Elizabeth.
2018-08-06