Ed Sheeran and his girlfriend was noticed at the sports stadium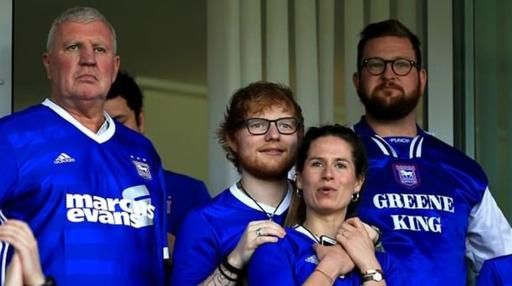 The British musician announced his engagement in January of this year.
However, Ed Sheeran and his chosen one managed to keep the romance. A few days ago the couple noticed at the sports stadium. It turned out that the lovers visited a football match that took place in the British city of Portsmouth.
It is noteworthy that the couple did not hesitate to show feelings. Sheeran tenderly embraced the companion and also periodically showered her with kisses. By the way, Cherry also supported her boyfriend. The beloved are not in a hurry to combine themselves by marriage, despite such a touching relationship.
It is noteworthy that Cherry and Ed have known each other for several years. For the first time lovers met while studying in high school. However, they still remain inseparable.
2018-04-23