Daughter of Cindy Crawford posed for Karl Lagerfeld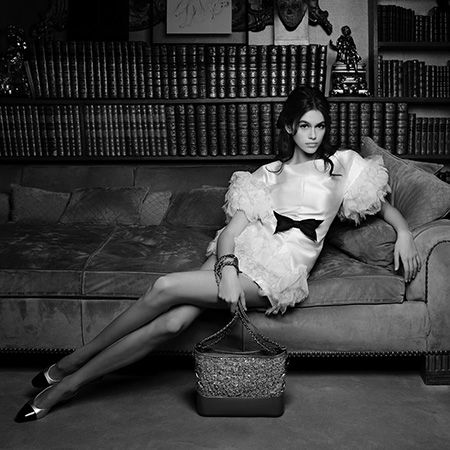 Kaya Gerber, 16-year-old daughter of Cindy Crawford, now works with the Fashion House of Chanel.
Now the network has a full photo session, which personally worked on Karl Lagerfeld, who considers the young model of one of his muses.
The location for the shooting was chosen Parisian apartment Gabriel Chanel on Cambon Street. Kaya was posing on the branded couch, holding her handbags. The author of the pictures managed to create the impression that the girl simply lay down or sat down to rest after a pleasant walk.
Kayi's creative career is gaining momentum. The debut of the model took place last year, and in January 2018 she was already shining at the Chanel show at Paris Fashion Week.
2018-04-01