Chrissy Teigen first showed her newborn son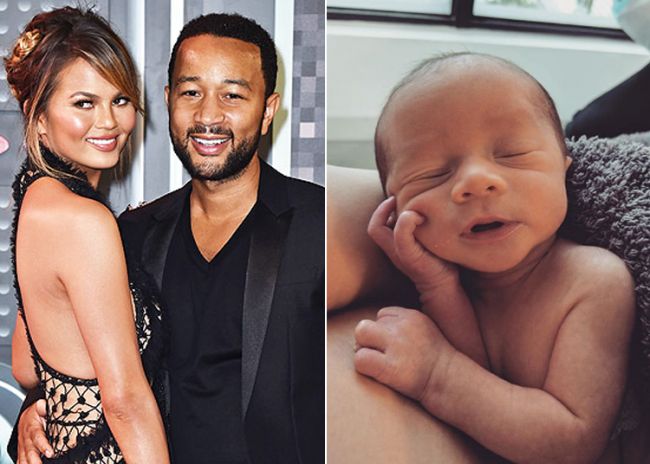 The other day in the family of the model Chrissy Teigen replenishment occurred.
The famous beauty gave birth to her husband, musician John Legend, son. Until recently, the young mother
did not show the baby and kept his name secret. The first photo of the newborn appeared in her Instagram just a few hours ago.
"Hello World! This is Miles Theodore Stevens. We are drowning in his squeaks and embraces. Our family feels full of love. Thank you for all your wishes! ", - signed the photo of Chrissy. In just a few hours, the photo collected more than three million likes and several thousand comments. Fans immediately began to argue about who the child looks like. While most believe that the boy is a copy of his dad.
Recall that John Legend and Chrissy Teigen met in 2006 on the shooting clip musician for the song Stereo. Seven years later the lovers got married, and in 2016 their daughter Luna appeared. The second pregnancy of the model became known a few months ago. Fans of celebrity actively congratulate the girl with this bright event and wish good health to the baby and young mother.
2018-05-21