Brooklyn Beckham came out in spectacular form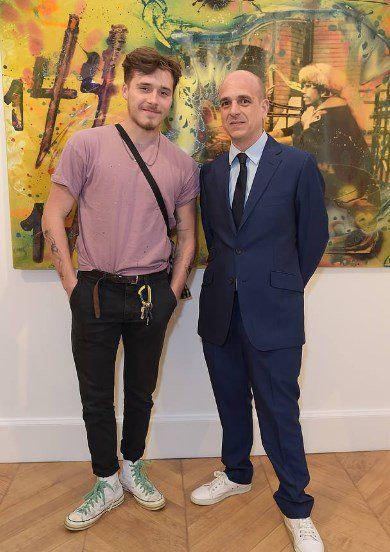 A few weeks ago, Brooklyn Beckham left a prestigious university.
It is known that Brooklyn Beckham graduated from the first year of an educational institution, where he studied photography, while the father of a popular offspring spent about 40 thousand dollars. Nevertheless, Victoria was delighted with the decision of her son, and also provided work in her own brand of fashionable clothes. By the way, now the promising Briton is the official photographer of the mother's collections. However, the 19-year-old Brooklyn continues to evolve, as well as make useful contacts.
For example, on the eve of a young heir to a multi-million dollar state, he visited an elite exhibition in one of the art galleries called "A Roll of Dice". He put on dark trousers, classic white sneakers, as well as a polo shade T-shirt. In addition, the famous brunette used grassy laces.
2018-10-04