'Black Panther' set a new Twitter record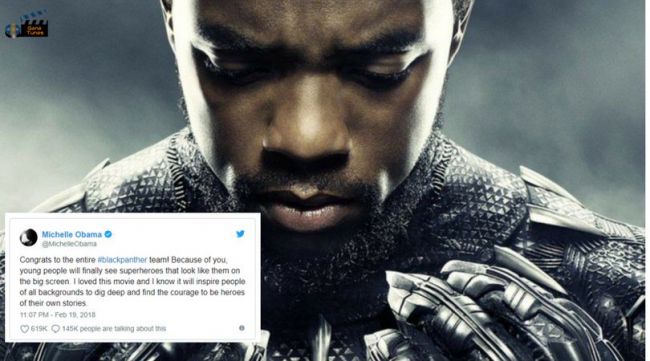 "Black Panther" became the most popular twitter movie.
The picture, which users of social networks mentioned in their records more than 35 million times, overtook the tapes "Star Wars: Awakening Force" and "Star Wars: The Last Jedi", reports Variety.
According to Twitter, most often users put the hashtags #BlackPanther, #WakandaForever and #Wakanda, and the most mentioned characters were the main character himself, Killmonger and Shuri. Kendrick Lamar recorded most of the outposts, where he unveiled the tracklist of the soundtrack to the film; the second on the citation was a tweet with an attached video, where two kids, hiding under one cloak, are trying to get to the premiere of the picture on one ticket. Michelle Obama closes the top three, in which she congratulates the crew of the "Black Panther" with success and admits that she loves the tape, and also writes that the blockbuster will necessarily inspire the heroic deeds of people regardless of their background and social status.
It is noted that the most often about the film was written by users from the United States, Great Britain and Thailand, and the most common emotoji were black heart, fire and crown. The peak of mentions fell on February 18 - the day of the premiere of the picture.
2018-03-23