Beyonce and Jay-Z riding a motorcycle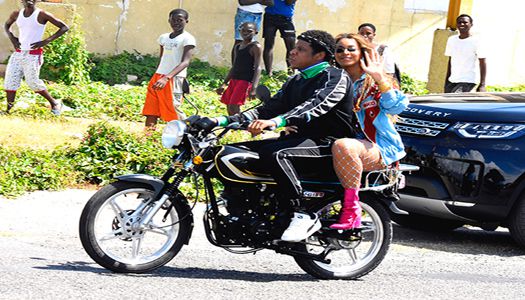 Beyonce and Jay-Z very soon will go on a joint tour, which is now being actively prepared.
The other day the couple visited Jamaica, where they photo session. It is assumed that the work was done on the promo clip for the future show.
It is this place that is considered the cradle of such musical directions as ska, rocksteady and reggae. Legendary Bob Marley spent most of his youth here.
As for the future tour of the star couple with the Jamaican musical directions, it is not known, but during the filming of the movie Beyoncé and Jay-Z actively rode the streets of the local ghetto, attracting the attention of local people who became unwitting participants in the process.
2018-03-27