Anne Hathaway was awarded for combating gender discrimination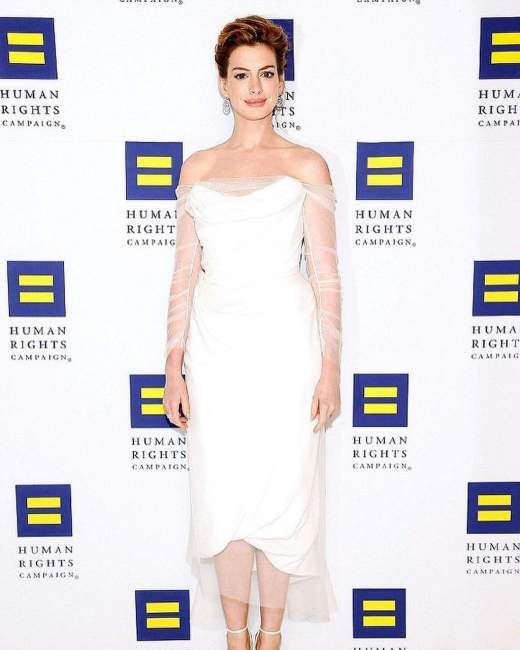 American actress Anne Hathaway strikes her fans not only with amazing appearance but with noble deeds.
On her page in Instagram, the star laid out a new post under which she wrote words of gratitude to one of the largest LGBT organizations in the United States.
Washington hosted the 22nd National Dinner of the Human Rights Campaign. The guest of honor of the evening was Anne Hathaway. The celebrity appeared at a dinner in a snow-white dress of Vivienne Westwood. The image was complemented by white sandals and elegant diamond earrings. This year Anne Hathaway was awarded the HRC National Prize for Gender Equality.
2018-09-17